Cutting housing benefit for under 25s is indefensible, immoral and criminal.
It's difficult to escape the stream of depressing news stories generated by the Conservative Party conference. When faced with such an onslaught of narrow-mindedness it's difficult to choose a policy to discuss in more depth. The headlines have focused on the  "shares for employment rights" nonsense. It's such a patently absurd idea I'm going to let other commentators deal with it.
Buried beneath this, there is another policy that I find particularly offensive. This week George Osborne outlined plans to slash housing benefit for people under the age of 25 in both his conference speech and a Daily Mail article. This is part of a wider £10bn cut to the welfare bill.
'Is it right that school leavers should be able to move directly from school to a life on housing benefit without finding a job first?'
Housing benefit comprises around £22bn of the £180bn spent on welfare payments. Housing benefit for under 25s specifically accounts for £1.8bn of this, equating to approximately 1% of the total. The argument by the Conservatives is related to the fact that if you leave home and have never had a job, you shouldn't be entitield to claim benefits. I'm presuming the subtext here is that if you've never paid into the system, you shouldn't be able to take anything out. This shows such a profound lack of insight into the lives of many young people in the UK. I live and work in Tower Hamlets, one of the most complex, exciting and challenging parts of London. It has the highest income inequality of anywhere in the UK, with Canary Wharf and the City on either side of an area of London where 52% of children live in poverty.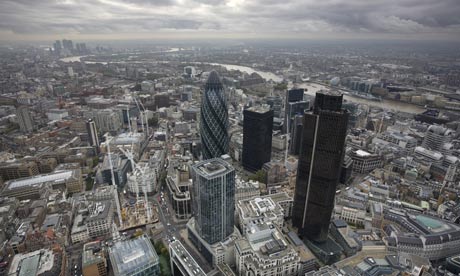 .
I would like to tell you three stories of young people I've worked with, all of whom claim housing benefit. Details have of course been changed to preserve their anonymity.
Max, 19
Max told his parents he was gay when he was 17. His dad beat him and threw him out of their house, telling him he never wanted to see him again. He stayed with friends for a few months and moved around London, eventually settling in east London. He now lives in a small room in Bow and claims housing benefit and has just managed to get an apprenticeship in catering. If his housing benefit was withdrawn, he would have to move out of his house and would likely lose his apprenticeship. He can't move back home and his only other relatives are his grandparents who live in Preston, who he has not seen for over 10 years.
.
Bea, 22
Bea was brought to the UK from Nigeria by her mother when she was 11. She went to school and got a set of good GCSEs while her Mum worked as a cleaner in the NHS. When she was 16 her mother began to get sick a lot and was regularly admitted to hospital. Eventually she was diagnosed as HIV positive and started on medication. She wasn't very good at taking her medicines and over the course of the next 4 years became sicker, was unable to work, and the died 2 years ago. Bea dropped out of college to look after her Mum. Since then she has held a few odd jobs, but not found anything permanent. She is currently working part-time in a shop. If she loses her housing benefit she will be homeless and has no other family in the UK.
.
Nelufa, 19
Nelufah was born in Bethnal Green to Bangladeshi parents who run a restaurant in Whitechapel. She is the youngest of 5 children, and the only girl. Her father began sexually abusing her when she was aged 11 and she ran away from home when she was 16. She initially stayed with relatives in a nearby area. She continued to attend school, but ended up becoming pregnant and dropping out aged 17. She was told to leave her relatives house when she became pregnant and is now living with a friend and claiming housing benefit. She is on the list for Council house, along with tens of thousands of other people in Tower Hamlets.
.
Maybe it's the Tories' skewed sense of empathy? I can't conceive of George Osborne imagining what it would be like to be a young person living in poverty on an inner city estate, yet somehow he has come to the conclusion that young people see housing benefit as a free perk to get a house of their own. In Tower Hamlets, it certainly doesn't work that way. The stories above are some of the more challenging situations, but are by no means uncommon. Child poverty and homelessness in young people are a blight on the face of London and the shame of a wealthy nation. To look after people like Max, Bea and Nelufa it's money well spent.
I'd just like to share this amazing statement by J.K Rowling again. This is what state support is about:
If you want to help young people living in these difficult circumstances, please visit the website of Step Forward – an amazing charity providing support, advice, counseling and health services to 11 – 25 years olds in east London. Click below.